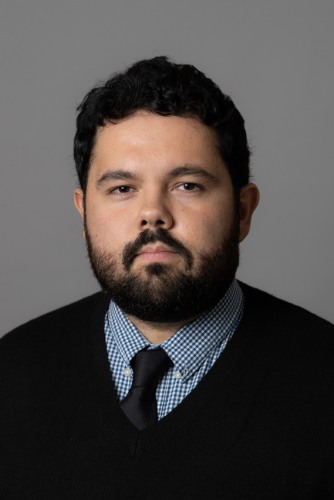 Mark Ocegueda
Assistant Professor of History
Areas of Expertise
United States
Office Hours
Tuesdays, 12-1:00pm; Thursdays, 10-11:00am or by appointment.
Mark A. Ocegueda (Ph.D. University of California, Irvine; B.A. California State University, San Bernardino) is currently an Andrew W. Mellon Gateway Fellow and will transition to Assistant Professor of History in 2022. His research and teaching specializations include Latinx History, Mexican American History, Labor, Race, Ethnicity, Recreation, and Public History. His current book project examines the development of Mexican American communities in Southern California's Inland Empire. In particular, he emphasizes the City of San Bernardino's Mexican American community, revealing its significance toward understanding the historical development of civil rights, race, urban renewal, culture, and labor in California. Ocegueda is also beginning a new project that focuses on the history of Latinx childhood and youth.
Prior to joining Brown University, Ocegueda was Assistant Professor of Mexican American History at California State University, Sacramento from 2017-19 and the César Chávez Postdoctoral Fellow from 2019-20 in the Latin American, Latino, and Caribbean Studies program at Dartmouth College.