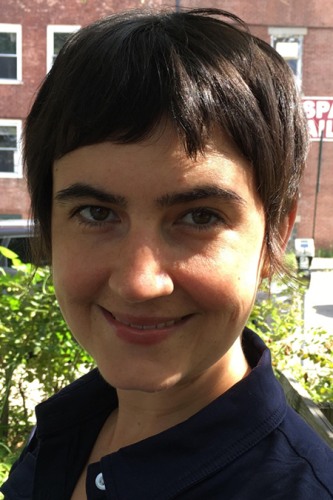 Kate Elizabeth Creasey
Ph.D. Candidate
Research Interests
Turkey, Modern Middle East, Central Asia, China in the Middle East Belt and Road Initiative, North Africa Tunisia, history of incarceration in the Middle East, visual and material culture, oral history, human rights, military coups/ dictatorships, Cold War counterinsurgency.
Co-Advisors
Beshara Doumani and Ariella Aïsha Azoulay
Kate is writing history of the 1980 Turkish military coup in the broader context of Cold War military dictatorships and counterinsurgency. She is particularly interested in the use of visual source materials to explore gaps or moments of repression in popular consciousness of this period. Currently, Kate is working on a co-edited volume with Timur Hammond on coups and the politics of archives in Turkish history.  Her research is informed by extensive time she has spent living in Turkey, China, and Tunisia as well as the political importance of integrating Turkish history into narratives of the Arabic and Persian-speaking Middle East. Kate is fluent in Turkish, speaks Persian, Chinese, and French, and is currently studying Arabic.