At the same time, his residency in Berlin enabled Steinberg to work on one of the three major projects of his sabbatical year: an assignment as guest curator of the exhibition Richard Wagner und das deutsche Gefühl/Richard Wagner and the Nationalization of Feeling at the Deutsches Historisches Museum (German Historical Museum) Berlin.
The exhibition opened on April 8, 2022 and runs through September 11, 2022. 
Read a recent piece by the New York Times, "Germany Reckons With Wagner: Cultural Jewel, or National Shame?".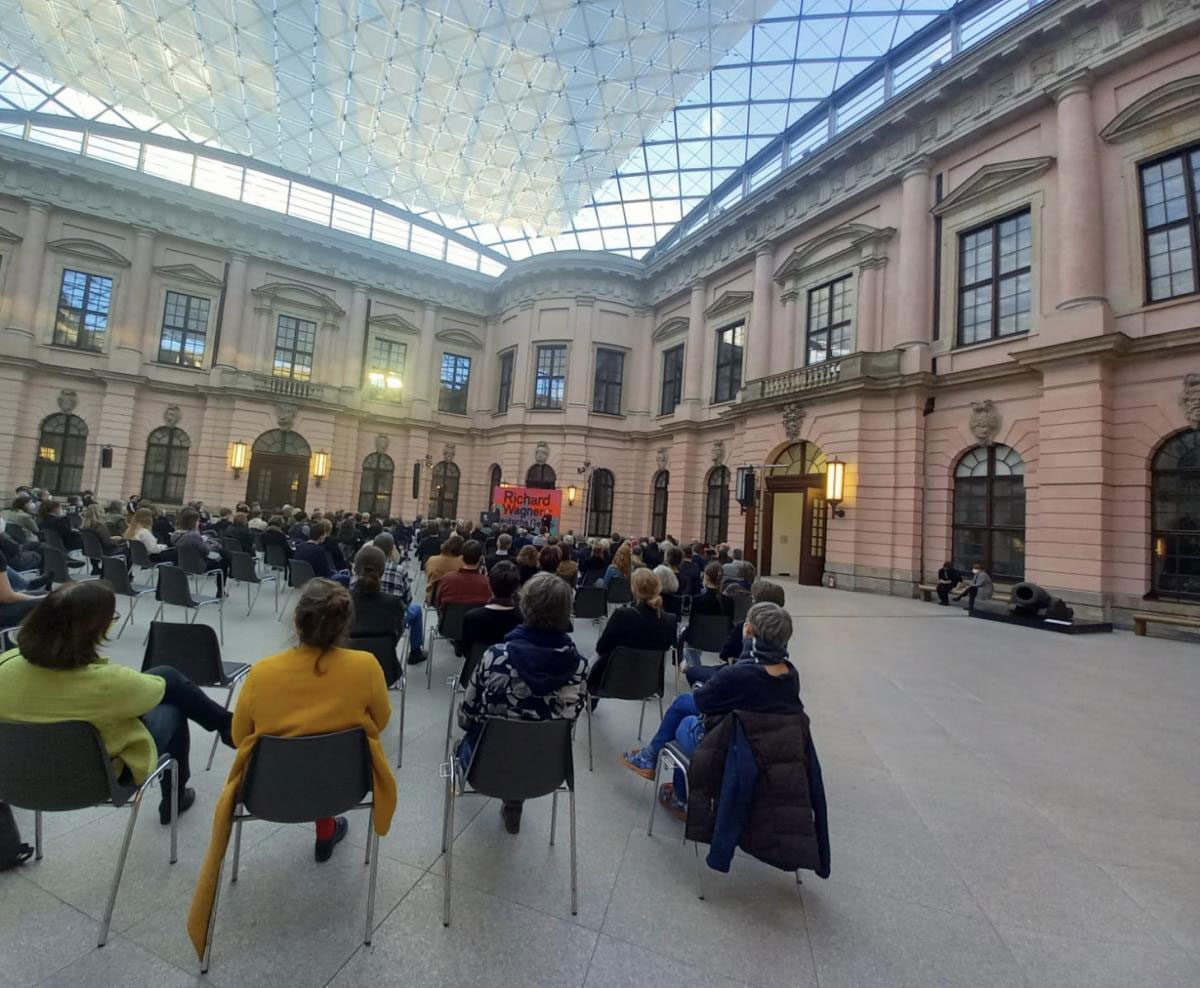 Pictured: The opening ceremony on April 7, 2022 where Professor Steinberg spoke as a guest curator.